Change the billing
address that will appear on your Amenitiz invoices.
To change your billing address, from your Amenitiz administrator area sidebar go to Settings and then Billing information: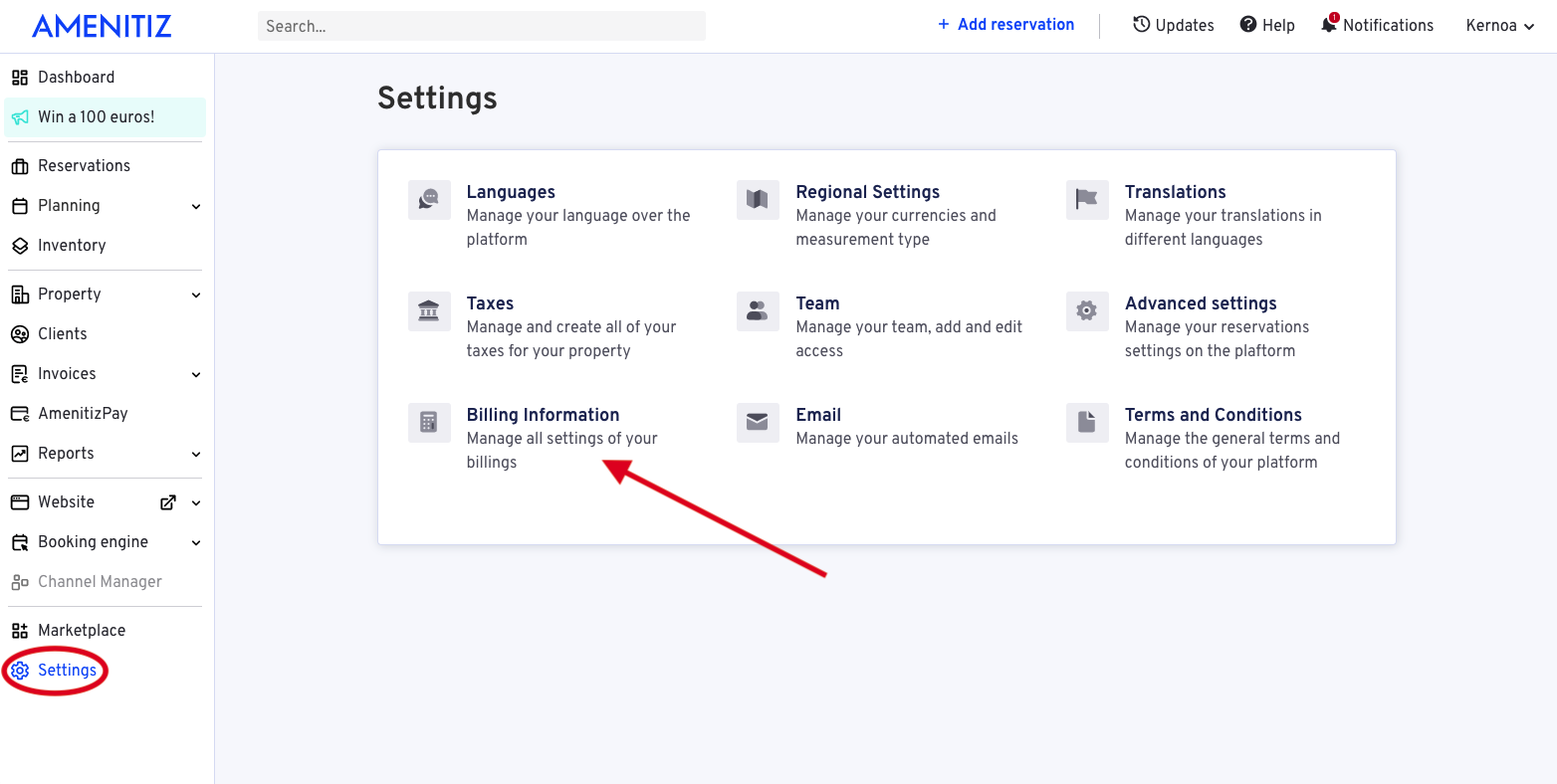 You will find in this section everything related to your subscription to Aminitiz, and your invoicing.
In the Billing information section, you will have the possibility to change your billing address:
Don't forget to click Save to update the information.