If you added or received a reservation for a room, but want to
allocate a different room to this reservation, you can do it from Amenitiz. You can also do it to upgrade a client. This article explains how to allocate another room on a reservation.
To do so, go to > Reservations in your Amenitiz administrator area left sidebar.
Once here, you will find all your bookings. Click on the booking you wish to modify and on "view booking details" :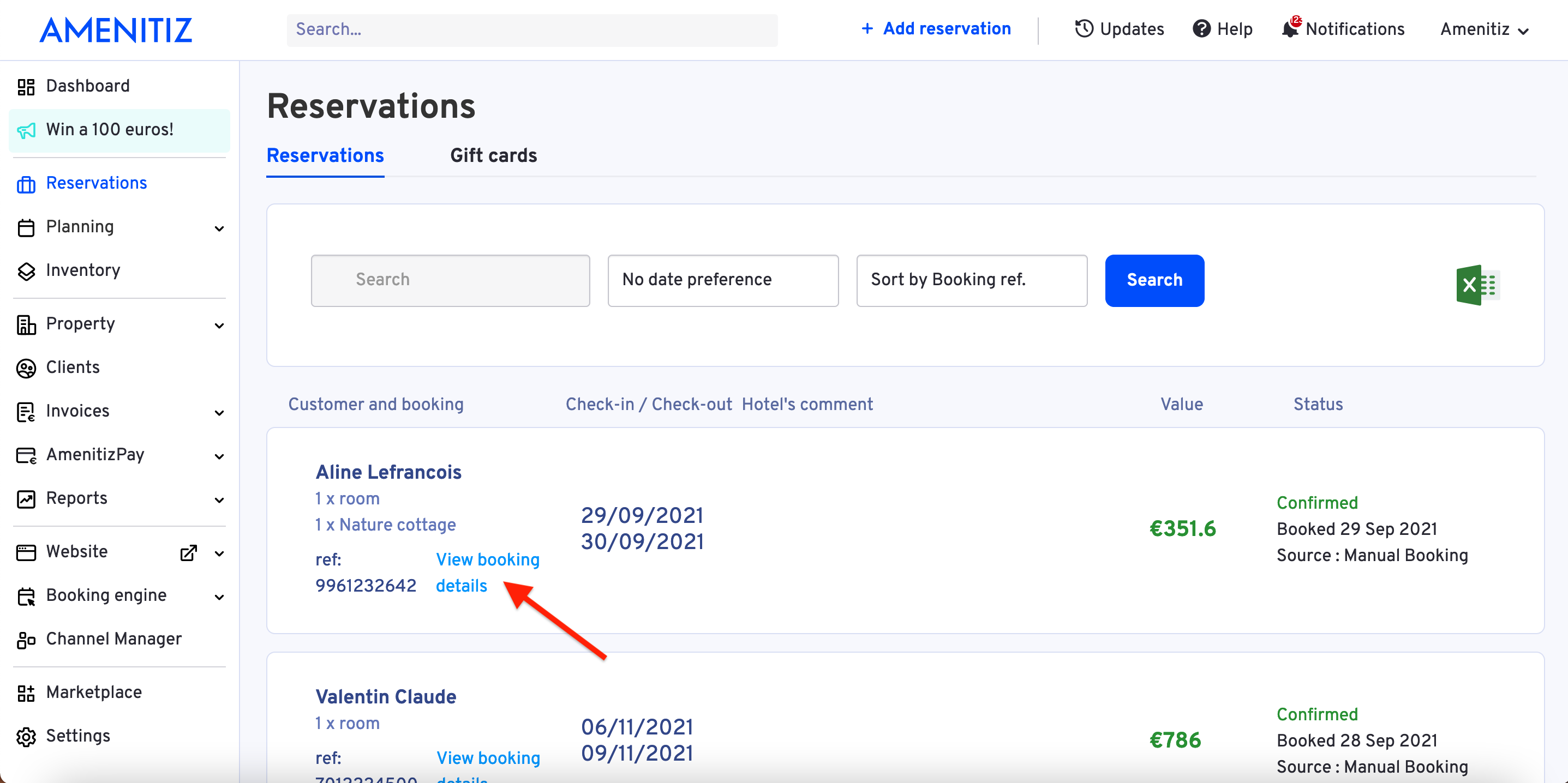 Switch accommodation: you can choose to switch the room by going in the summary of the reservation, and on the three dots on "Switch accommodation":
You can choose to switch to a different room. Please check the availability of the new room before validation.
If you switch to a room which is not in the same category, the availabilities will be automatically updated on the inventory and sent to the OTA and the booking engine.