Sales terms are useful for the direct reservations on your booking engine: when reserving on your website, clients will see and accept on your Sales terms set up in your Amenitiz extranet. This article explains where clients can see and consult your sales terms.

On the booking engine, clients will be able to click on the sales terms to view them, and they will have to accept them to make their reservation: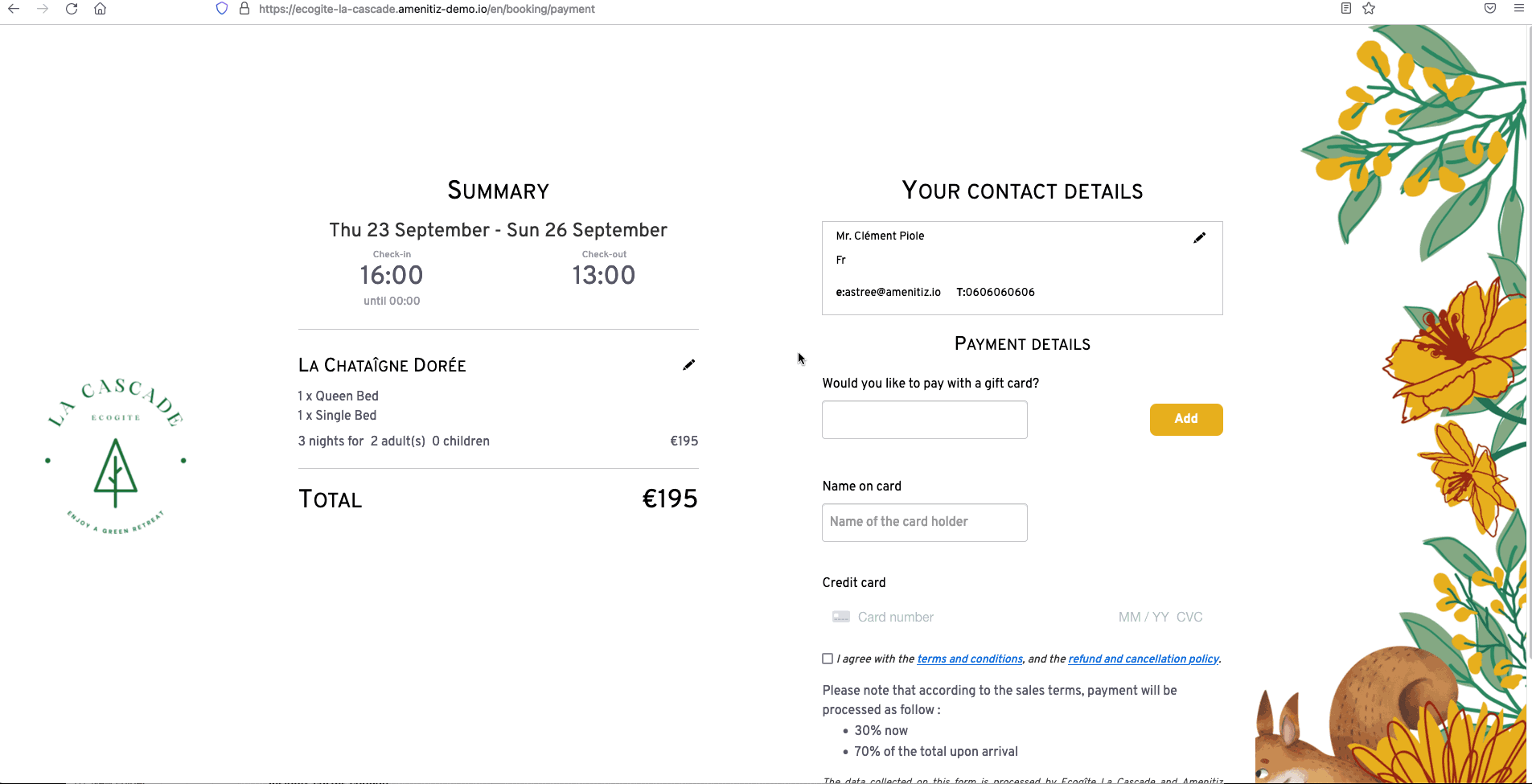 If you are using AmenitizPay, clients will see the payment rules below the sales terms:
After the reservation: when clients finished their reservation, they will receive a confirmation email with a summary of their reservation. In this email, they will also see the sales terms they accepted, here is an example of this automated email: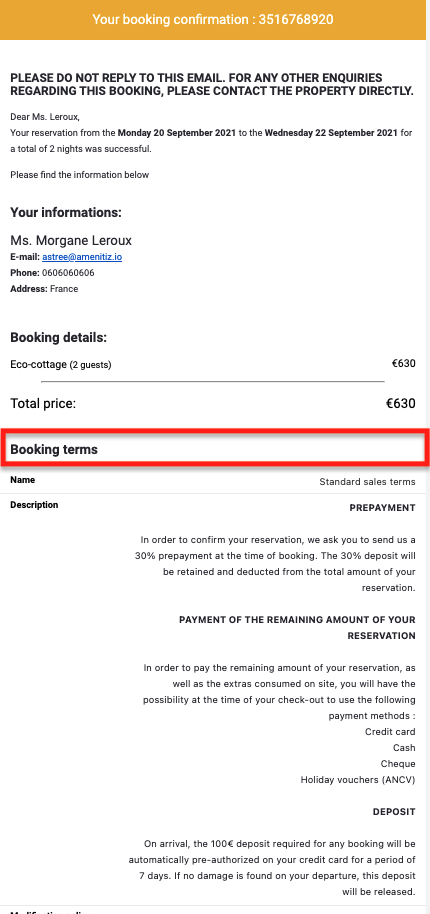 These sales terms will be visible for clients booking on the booking engine only, it will not be seen or sent to the OTAs.