It is possible to send payment links from your Amenitiz reservations, you might need to send one to a guest for a booking that you have made through the phone. This article explains you how to generate and send a payment link.
What is a payment link ?
A payment link is an online payment which is generated and shared through a link by the merchant to the customer, to make instant online payments.
To create a payment link, please follow the steps below:
Go to > Reservations in your Amenitiz administrator area left sidebar.


Click on > View booking details of the reservation


Go in the Payments section, click on the three little dots under options and on > Payment link


Enter the amount your guest has to pay and "create

"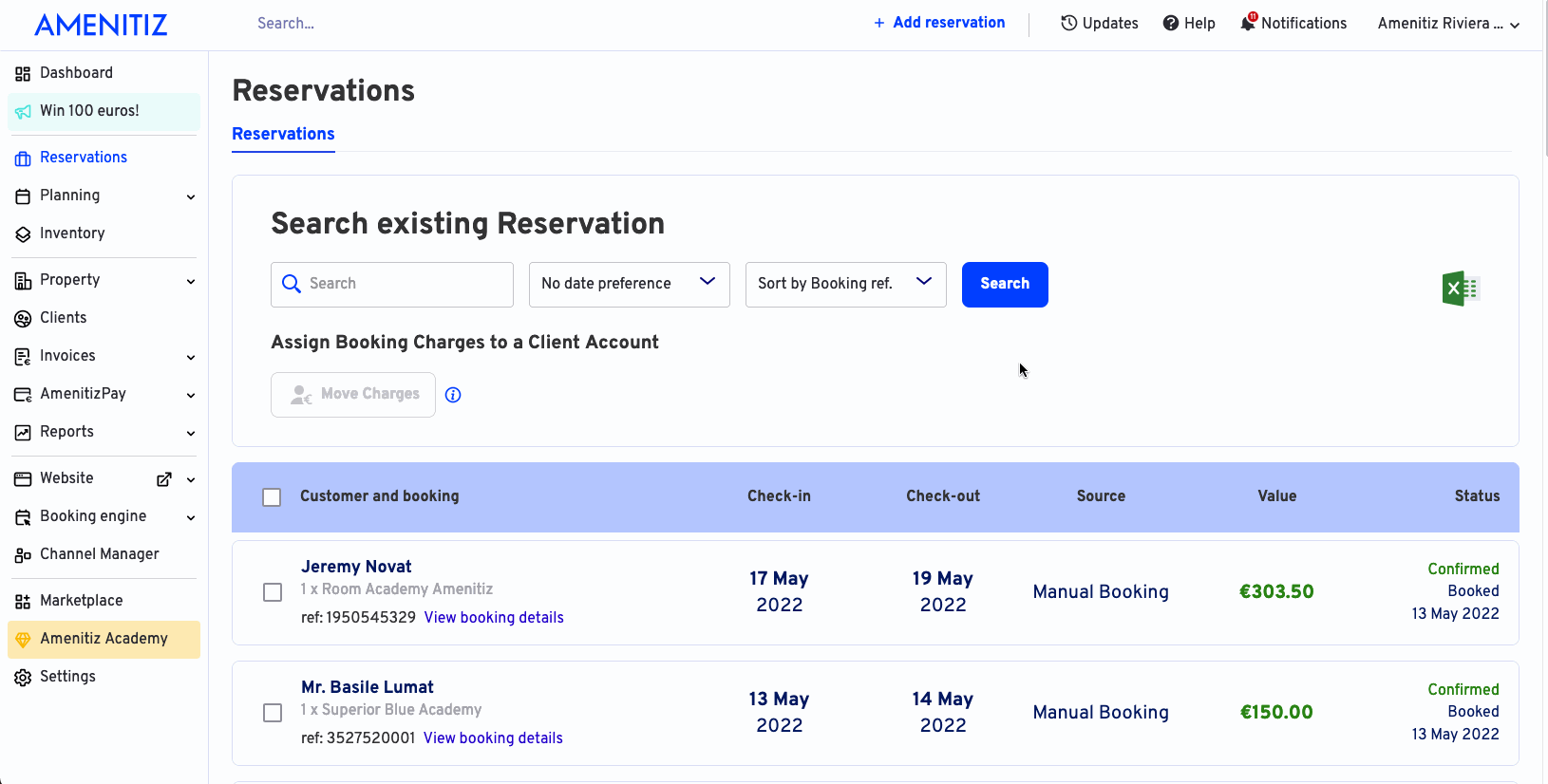 If an email address is on the reservation, the payment link will be sent automatically. Otherwise, once you have been able to create the link, click on the "Options" (the 3 dots) in front of the line of your payment link, and copy the link in order to transmit it the way you want to your traveller:
You will see the payment link appearing directly on the AmenitizPay section of your booking.
The status will automatically change from "payment link" to "success" when paid.
You can also send a payment link from the summary of the reservation:



When creating a reservation, as explained in this article.

And from the application or the mobile version, click here to see more information on how to proceed.