This article explains how to charge a guest's credit card from the reservation to pay for their stay or for other additional charges.
When customers provide their credit card at the time of booking, or when you add it manually on the "Client" section of your reservation, AmenitizPay securely stores all the data so that you can charge the credit card as you need. The credit cards will also be automatically verified when they are added to the reservation or when the reservation is received on the Amenitiz account.
In order to charge a payment via AmenitizPay for a reservation, here are the steps to follow:
Go to > Reservations and click on the desired booking


Click on > View booking details


Go to Payments section and scroll down to AmenitizPay


Click on the three little dots under options and click on > Charge Card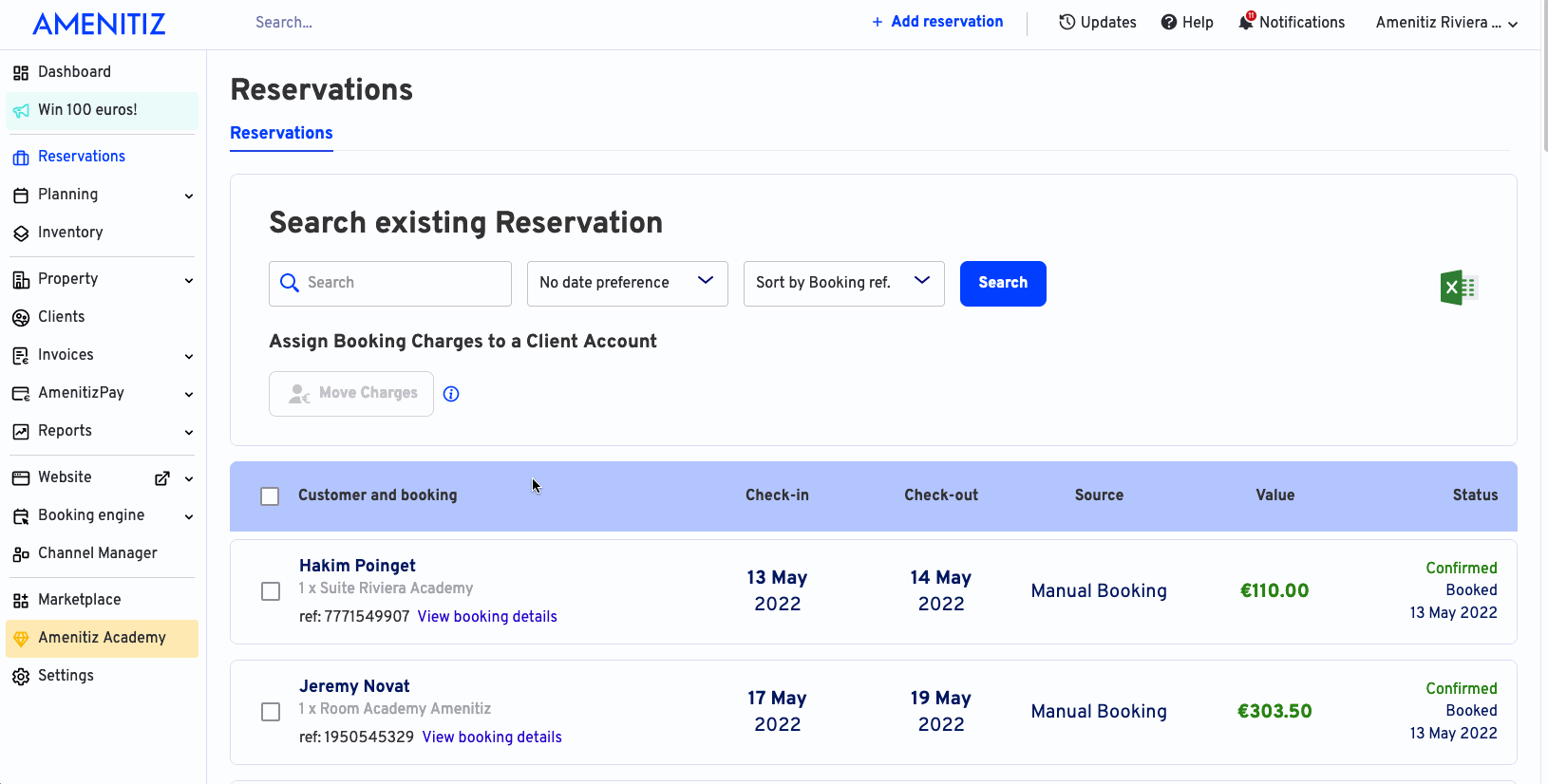 You then have the option of debiting the card now for the amount needed, or scheduling a payment for a later date.
In case no payment has been made yet with this card via AmenitizPay and the client's bank requests 3D secure verification, then the traveler will receive a 3D secure validation request to validate the payment.
You can also charge a card from the summary of the reservation: